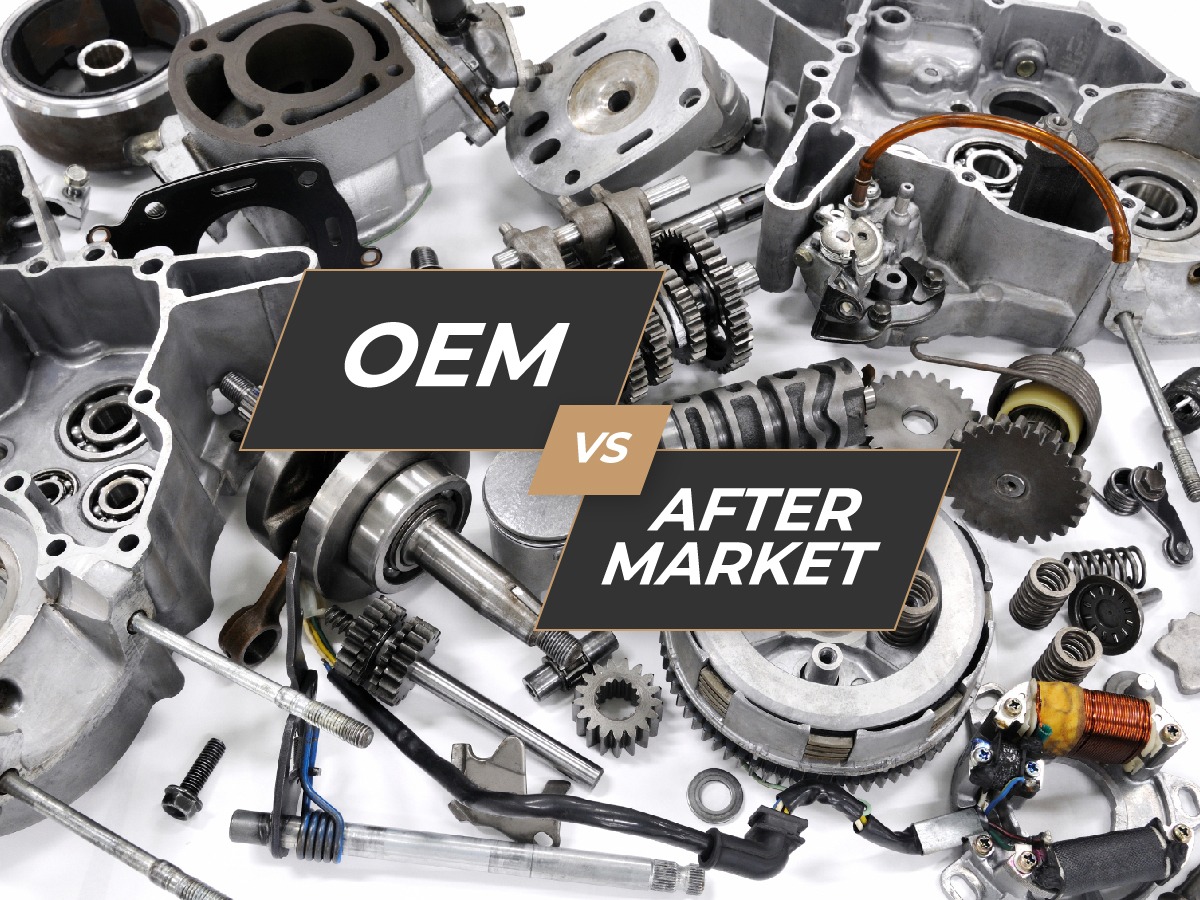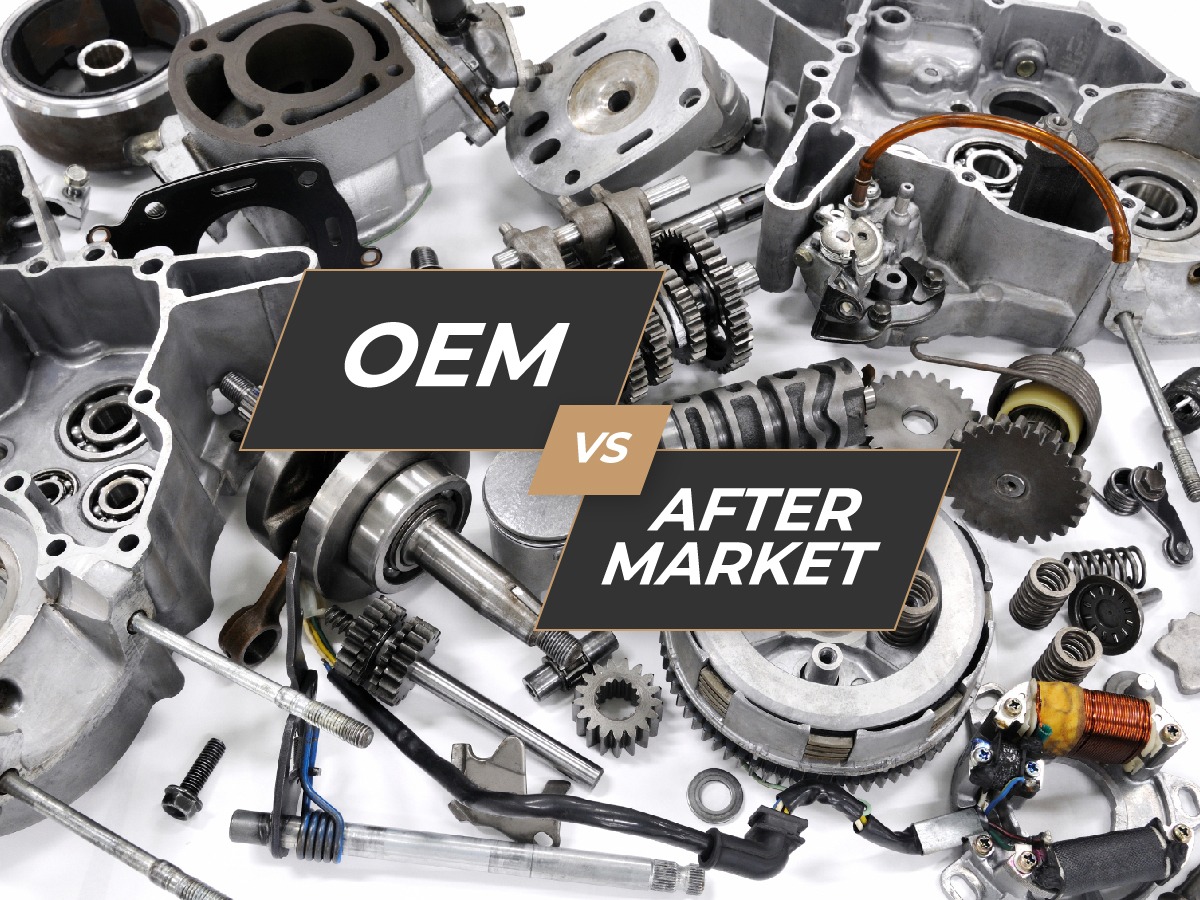 Which Spare Parts do you choose, OEM or Aftermarkets?
Tue, 2 Nov 2021
Even with regular routine maintenance and extra care, your vehicle needs replacement parts every now and then. In some cases, some parts change are necessary, while in some, the vehicle owners just want to add an upgrade or change out a current part. They must decide which part is compatible and from which manufacturer.
Some people decide to purchase official parts from the manufacturer, called original equipment manufacturer (OEM), but others also choose purchase products that are not officially produced by the manufacturer, referred as aftermarket parts.
But when you decide to buy aftermarket parts, you automatically take the risk that the part will not perform as intended. But most people decide aftermarket part worth the risk since they are less expensive than OEM part or even genuine parts.
As mentioned earlier, the cost is a determining factor for many individuals, and parts mass-produced with cheaper materials by third party companies are often less expensive than OEM or genuine parts. Another factor is the options availability of parts. Using third party manufacturers means you may have several companies to choose from, of course with more competitive pricing, sometimes come in different colors, slightly have 'cooler' look, and also great marketing gimmicks. While OEM or genuine parts, just as is sometimes with higher price.
But what is the difference, benefit and risk between these two products?
Aftermarket Parts
Aftermarket parts are spare parts made for a vehicle that is not sourced from the car's maker. If the parts are direct replacement parts, they will not void your car's warranty. A number of companies make parts designed to function the same, or in some cases even better than the original.
Aftermarket very popular among car owner with tight budget, since sometimes it is less expensive. But you should raise a question when the price is so cheap, since it is usually related to the quality. This spare parts also come with more variety, it means car owners have greater selection and a wider range of prices. And the last one, aftermarket parts is easy to get, plus it is also gives you more options on where to take your car for service.
But be careful, if you're not familiar with aftermarket brands, the selection could be overwhelming, and there's some chance you may get a bad quality part. Some of it was so bad and risky to use because of the use of lower-quality materials. To those who still want to use aftermarket parts, don't forget to consult to your mechanic for advice.
The last one, the affordable price may not come with warranty, so car owners should be more aware with the condition of their vehicles.
OEM Parts
OEM stands for Original Equipment Manufacturer. It's just that the producers are not automotive manufacturers, but other companies that have received the blessing to produce certain spare parts. Then the resulting product is sold under the name of one of the brands.
If you choose to use OEM, it is easier for you to choose since usually there is only one type of parts or we call it genuine parts. It also provide greater assurance of quality to the car owner since it is also come with warranty.
But Quality also means it had price tag on it, it is usually more expensive than the aftermarket part. Why? Genuine parts come with warranty in a certain period after a purchase. Even though there are other ways of buying OEM parts (eBay, online wholesalers), most people will go to a dealership to buy their car parts. This limits the number of places you can buy from.
Some car mechanics said that OEM quality sometimes are equal or in some cases the quality is worse compare to the aftermarket parts. So you might be paying extra just for the name.
Which one is better?
All aftermarket parts are not created equal — but all OEM parts are. This creates its own set of advantages and disadvantages. If you're familiar with a number of brands or work on your own car, aftermarket parts can save you a lot of money. If you're not familiar with aftermarket brands, prefer to have everything done at the dealership and don't mind paying a bit extra for that peace of mind, OEM is the best choice for you.
Club Car Spare Parts
Electric vehicles, like buggies or golf carts, that are used on golf courses, resorts, factories, and other locations, are manufactured with high environment-conscious atmosphere that has specific parts to look after once they are delivered to customers. PT Mobilindo Nusa Persada (MNP) as the only distributor of Club Car vehicles in Indonesia, always try to educate their customers about the importance of genuine parts.
By using genuine parts that are provided by PT MNP, all Club Car customers don't have to worry about their buggies. Their buggies will definitely have longer lifespan and of course lower maintenance costs compared to those who uses aftermarket parts. Some aftermarket parts will cost lower at first but will have a shorter lifespan due to quality issues and in the end make customers spend more than they should.
PT Mobilindo Nusa Persada (MNP) will do their best to cater their customers. Best service and best parts for their vehicles as well. PT MNP technicians will collect information whether the customers' vehicles needed to be dropped at our workshops or even better, just a home service is enough. Because at the end of the day it is all about ensuring Club Car's customers safety and comfort.