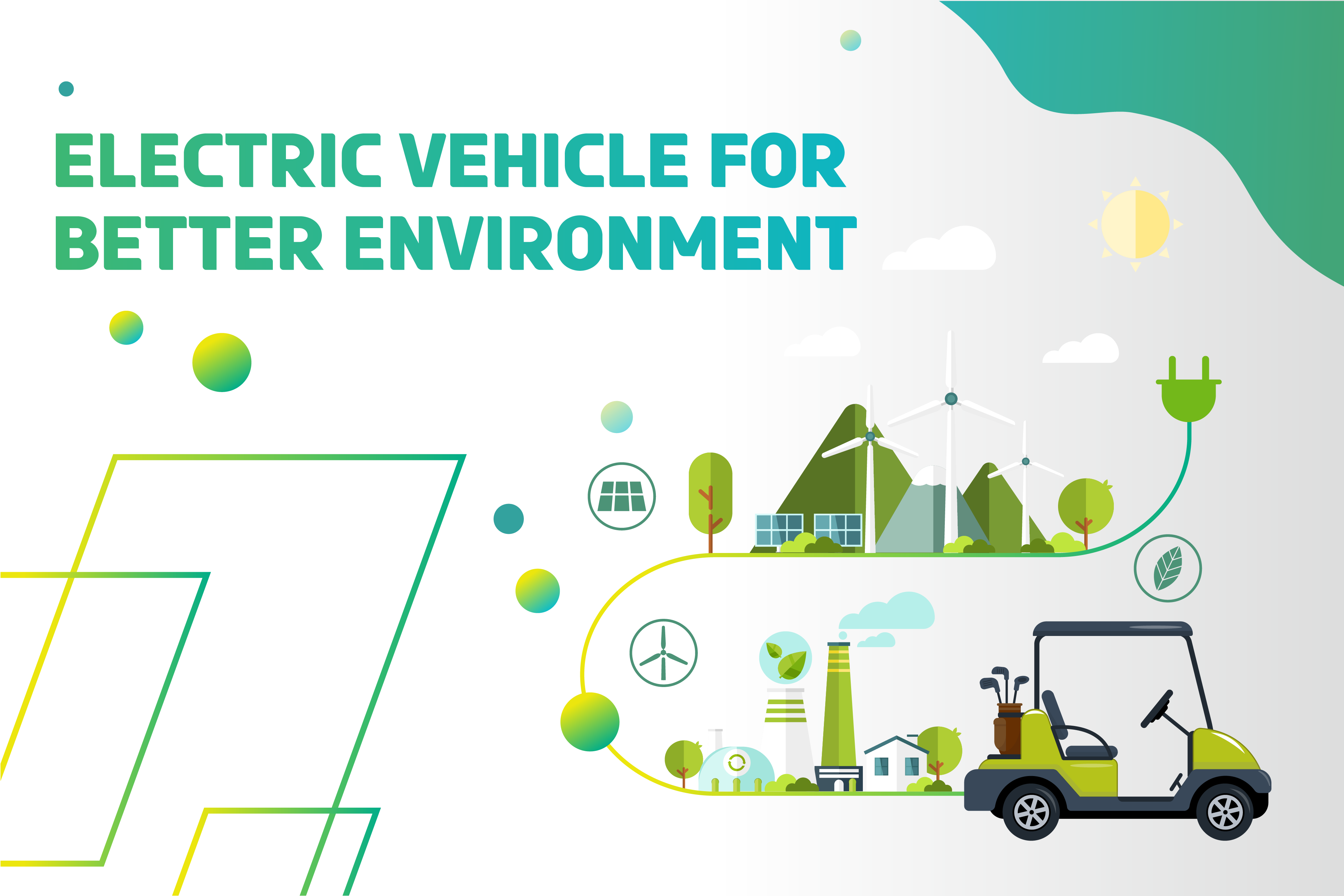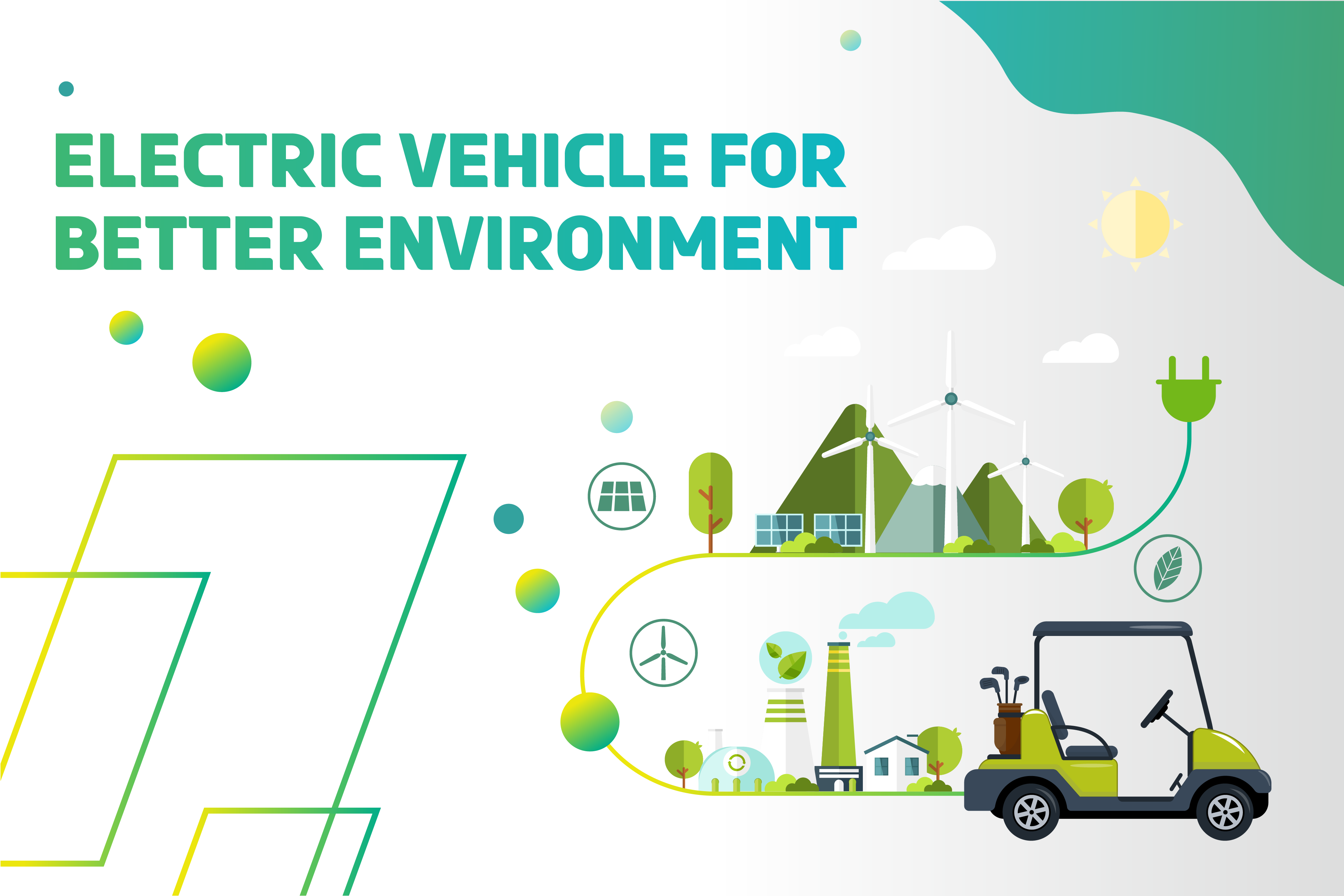 ELECTRIC VEHICLE FOR BETTER ENVIRONMENT
Fri, 9 Jul 2021
Electric vehicle for Better Environment
All creatures live together on this planet, so any damage to the earth will affect global ecosystem provides support life on Earth (such as fresh water, clean air and a relatively stable climate) There is harmful consequences of ecosystem degradation to human health which could grow significantly worse over the next 50 years.
We all have the same responsibility to make this planet a better place. We could start by doing these simple habit such as : Not littering, using enough water, reducing the use of plastic and reducing emissions.
Reducing emissions
It's one simple thing that we can start immediately to save the planet. Simply by choosing the public transportation to commute or using sustainable transportation such as bicycles or electric vehicles. Yep, that's right, electric vehicles.
Although it might sounds unfamiliar but Indonesia starting go get use of the idea of electric vehicles, especially among the younger generation. There is no secrets that Gen Z and millennials are more greatly concerned with environmental challenges.
Due to the global warming, number of countries committed to gradually reducing the use of conventional fossil fuel vehicles to then rely entirely on the use of electric vehicles. Norway for example, starting 2025, only electric vehicles will be sold in the Norwegian market. The Norwegian government starting to build free charging stations for electric vehicles. In addition, it offers attractive taxes as well as incentives for the use and sale of electric vehicles.
The International Energy Agency (IEA) 2019 stated that electric car sales have increased since 2017. It was recorded that approximately 5.1 million electric cars were spread throughout the world in 2018. Electric cars made in China are the most sold electric cars in the world. Nearly 2.3 million electric cars were sold throughout 2018. European-made electric cars sold 1.2 million cars in the global market, and US-made electric cars sold 1.1 million electric cars in 2018.
In Indonesia, electric vehicles have been introduced by several manufacturers since few years ago. Car manufacturers from Germany, Japan and Korea have introduced some of their electric vehicles products to consumers in Indonesia. Today, there are at least three types of electric vehicles in Indonesia. The three types are plug-in hybrid electric vehicle (PHEV) technology, hybrid electric vehicles (HEV), and battery electric vehicle (BEV).
Indonesia also plans to replace their official government fossil fuel vehicles with electric vehicles to support the industry.
The Indonesian government is targeting from 2021 to 2024, they be able to slowly switch from fossil fuel-based official vehicles with electric vehicles throughout Indonesia. Several policies have also been prepared. Such as zero percent transfer fees and zero percent down payment, as well as exemption from PPnBM (sales tax on luxury goods) for plug-in hybrid electric vehicles and battery electric vehicles.
The difference between conventional cars and electric cars
Theoretically, the fundamental difference between conventional car or fossil fuel car and electric cars is closely related to the process of converting potential energy into kinetic energy (motion).
In conventional cars, energy is stored chemically and released through chemical reactions in the engine. While electric cars even though have the energy stored chemically, but release it electrochemically, without any combustion process. This is partly thanks to the presence of lithium-ion batteries. Because no substances are burned, there is no air pollution created when electric cars is being used.
Club Car
In Indonesia, since 2014, PT Mobilindo Nusa Persada (MNP) has exclusively promoted Club Car electric vehicles. Club Car is a subsidiary of Ingersoll Rand, headquartered in Augusta, Georgia, United States. In running its business, MNP committed to sustainability. The buggy's offered by MNP is not only environmentally friendly but also easy maintenance.
Buggy are very easy to maintain because they have fewer moving parts than fossil fuel cars. A buggy has fewer than 50 moving parts, far fewer than a regular car which has more than 1,000 parts. Battery is the most importing part to pay attention to.
Just like the cell phone battery you use, the electric car battery also has a lifespan according to its use. And same like any other electronics, You need to fully charge your buggy battery to prevent any damage. With properly care, your electric car battery can last up to 10 years. In addition to being the only Club car distributor, MNP also provides all 'after sales' needs such as spare parts.
MNP committed to do it best for the environment. All Club car electric vehicles can be used up to 15 years, even MNP has a service provided specifically for customers who want to re-sell their used cars. Not to mention the zero-waste program which is part of MNP's services so there is no wasted material. Any leftover items can be reused after being recycled. One of them is by donating used tires to residents around the Warehouse. The old tires will later be reused into furniture and other works of art.
What about the used electric battery? The customers need not worry since MNP will send out the used electric battery to its country of origin for responsible recycling.
MNP also partnering with hotels and resorts that share the same concern for the environment, which include the Ritz, Bulgari, and St. Regis. Electric buggy cars are very suitable for use in small areas or within companies. Electric cars benefits the environmental sustainability, not to mention it also has lower maintenance costs, and longer-lasting use.
But even though electric vehicles are good for the environment, getting rid of fossil fuel vehicles is not as easy as we think. Indonesia Minister of Finance, Sri Mulyani stated that the challenge to switch the use of fossil fuel vehicles to electric vehicles come from its consumers. The former World Bank Director said that consumers do not understand yet the importance of reducing emissions and air pollution in Indonesia. She then explained that electric car distributors need to provide understanding and education on the importance of using electric cars for the environment rather than just asking them to switch to electric vehicles.